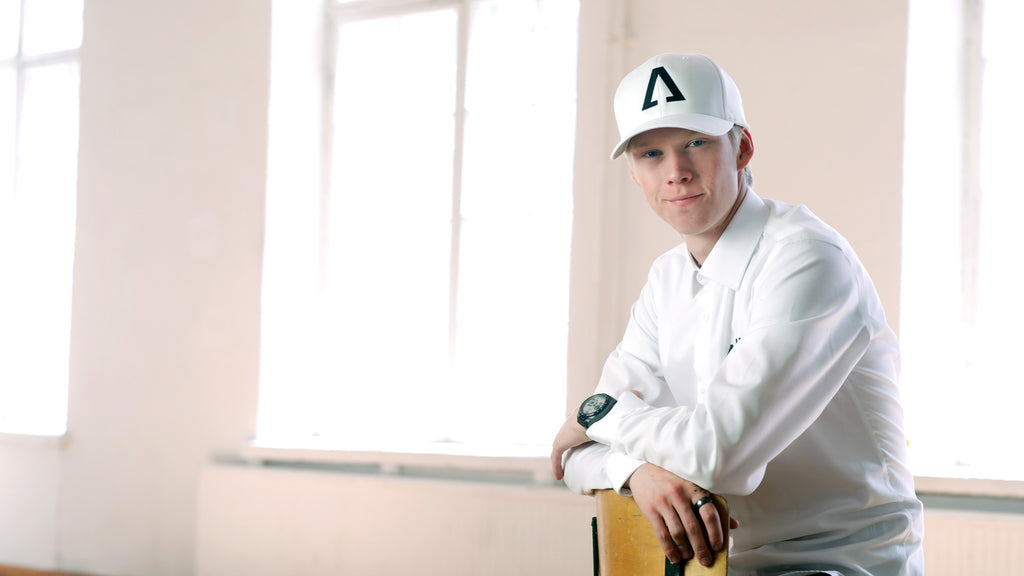 Kalle Rovanperä: a promising talent progresses to the WRC
ANONIMO is delighted to announce that its young ambassador, Kalle Rovanperä, will join the Toyota team for next season's World Rally Championship (WRC).
The young winner of the WRC 2 Pro has gained a place in the top tier and will race for the Toyota team in next season's WRC. Thanks to hard work, determination and raw ambition, the young ANONIMO ambassador has succeeded in realising his dream of reaching the WRC.
For Toyota, Kalle Rovanperä represents not only talent, but also team spirit, fearlessness, guts and a desire to learn and evolve. He joins Ogier and Evans to form a trio that will secure the manufacturer's future.
At just 19, he will be the youngest driver in the WRC, although he has already amassed 10 years of experience. Kalle Rovanperä was introduced to driving at a very young age by his father, the former WRC driver Harri Rovanperä. Footage of his exploits at the tender age of 8, which has attracted over a million views on YouTube, reveals a stark contrast between the little blond head poking out of the cockpit and the driver's impressive handling of the vehicle travelling at high speeds on the snow-covered routes of Finland. As for this young boy's passion for driving, the images speak for themselves.
Kalle Rovanperä ended the 2019 season by winning the WRC Pro 2 world championship, claiming 12th place in the WRC overall classification just behind some of the most experienced drivers in the championship. The extraordinary rise of this young champion is all down to his passion. In spite of his talent, he is a down-to-earth, genuine character driven solely by his love of rallying. The special edition MILITARE Chrono WRC on Kalle Rovanperä's wrist is ANONIMO's homage to passion, partnership and accomplishment.
 A new chapter begins for Kalle Rovanperä and ANONIMO…
---