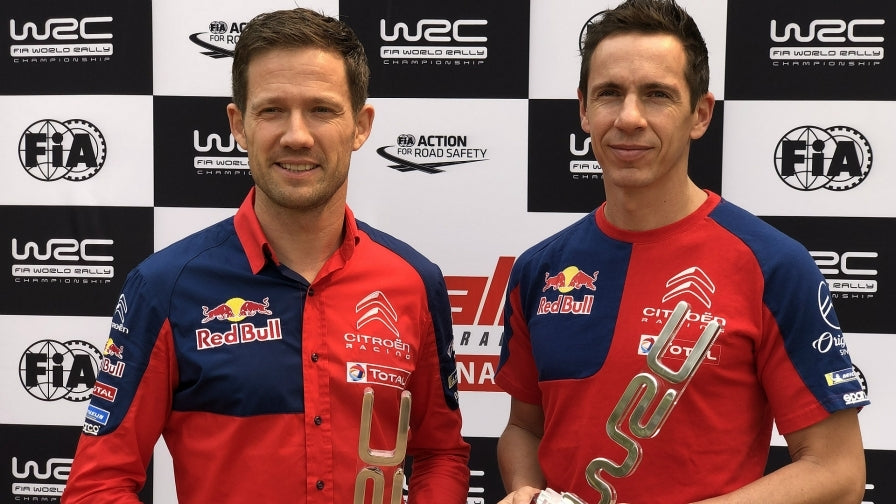 ANONIMO 2019 WRC Timing Feat award
The difference is often measured in a few tenths of a second
In rally racing, timing is of the utmost importance. The chronometer reminds everyone that time is flying. It is of course the timing that determines the winner during the stages; tenths of a second are decisive for victory, but time also remains decisive outside the races. Drivers and co-drivers must arrive at the start line at a specific time, otherwise they will be inflicted penalty points, whether they are early or late. The teams are also fighting against the clock as when the cars return to the stand, a specific amount of time is allocated to the mechanics for repairing the cars. As the official timekeeper of the WRC, ANONIMO has a key role to play.
The ANONIMO Timing Feat award is a tribute to a highlight of the season when the chronometer was of crucial importance. Sébastien Ogier and Julien Ingrassia win the ANONIMO Timing Feat award met with their victory at the Monte-Carlo Rally. A highlight when the two French drivers won their sixth consecutive title in the Monte-Carlo and Citroën's 100th WRC victory. This victory perfectly illustrates the importance of every tenth of a second. After starting with a slender 0.4 seconds lead over Thierry Neuville, they fell behind at the midpoint before battling back to seal a 2.2 seconds, the closest in Monte-Carlo history. Sébastien Ogier said "We gave everything up to the end and it was definitely very emotional to win that one." Algo Madaga, CEO of ANONIMO, concludes: "This Timing Feat Award is very meaningful for ANONIMO as it pays tribute to two outstanding pilots who have the mindset and the stamina to fight until the end of the competition."
More info on WRC's official website.
---