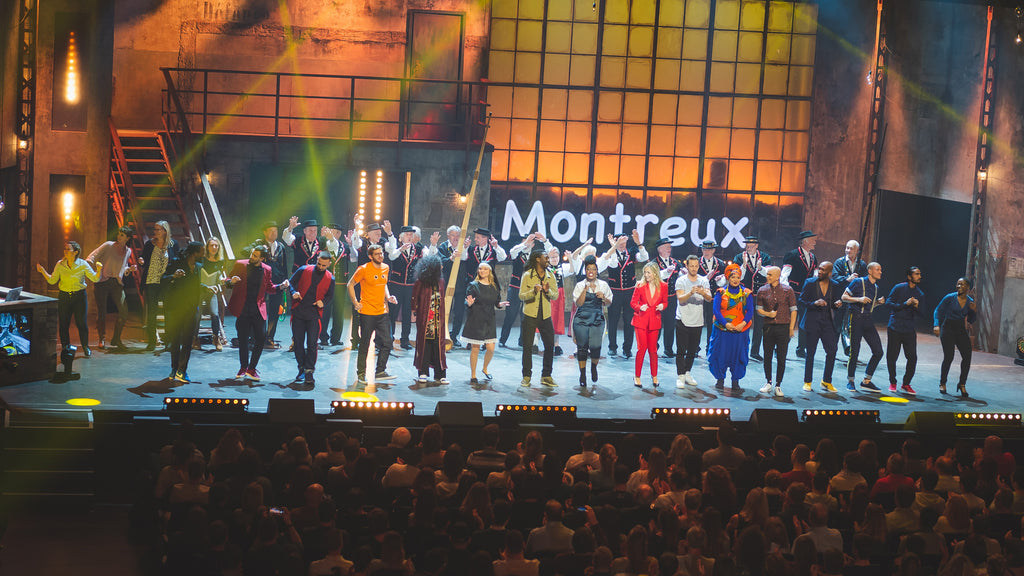 Anonimo and Mon Premier Montreux
As part of our mission to discover, follow and support the development of passionate and talented young people, Anonimo has signed an exclusive partnership with Mon Premier Montreux (My First Montreux).
This is a unique experience that puts six young comedians from three continents centre stage at the world's biggest French-language comedy festival. Mon Premier Montreux is an amazing platform and an unparalleled opportunity for participants to share their comedy and their take on life, and simply be themselves.
These artists receive six days' worth of coaching from professional comedians, both individually and as a group, an experience that serves only to increase their passion. The final will give Bruno Péki and Thibaud Agoston from Switzerland, François Guédon from France, Clentelex and Mareshal Zongo from Côte d'Ivoire and William Bernaquez from Canada a unique opportunity to perform at the legendary Stravinski Auditorium during the first part of the festival galas.
At Anonimo, we cherish memorable experiences, and we're expecting no shortage of these at Mon Premier Montreux. We'll be eagerly following the rise of our future comedy stars during this fabulous week.
On the menu: laughter, joy, doubt, tears of all kinds...but mainly laughter. Uncontrollable laughter, belly laughter, stifled laughter, hearty laughter, high-pitched laughter, unstoppable laughter, side-splitting laughter...
From 28th November to 7th December 2019, Anonimo will lead you on a hilarious voyage to discover the rising stars of comedy with Mon Premier Montreux and to share a passion for a life of laughter at the Montreux Comedy Festival.
 http://www.montreuxcomedy.com/
---