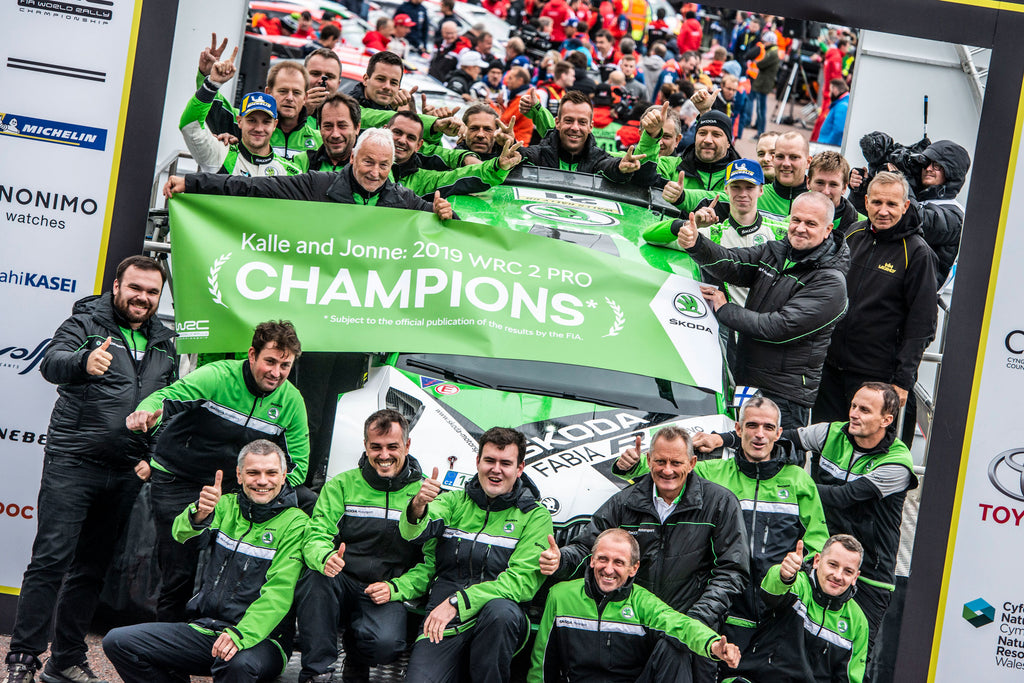 ANONIMO is proud to announce that its young ambassador, Kalle Rovanperä, has won the WRC2 Pro World Championship
A title that matches the potential of this promising talent
Le Locle, October 9, 2019 - With the season not yet over and two more rallies to go, ANONIMO brand ambassador Kalle Rovanperä has already secured his victory for the World Rally Championship WRC 2 Pro title with his fifth victory in the Wales Rally GB (after Chile, Portugal, Sardinia and Finland).
Following and accompanying young passionate talents to see them evolve in their passion is what motivates ANONIMO, official timekeeper of the FIA World Rally Championship (WRC), to support Kalle Rovanperä. It proved to be a winning bet as the 19-year-old Finnish, who is competing in his first full season in the WRC 2 Pro, wins by a wide margin over his competitors.
This victory offers good prospects for the future. All eyes will be on Kalle Rovanperä during the transfer period for next season. "I have no news yet" he said. "I think the discussions will progress during the next two rallies. I think you're never ready for the WRC and you always have to learn, but I wish I could take the plunge. »
Kalle Rovanperä is driven by his passion, tenacity and open-mindedness. He is young, curious, courageous and never takes his eyes off his goal. It is this spirit of sharing and the desire to succeed that brings ANONIMO and this young talent together. This partnership, based on the desire to grow together, promises great things to come. A story of passion that has only just begun!
Congratulations to all the team for the title and the hard work that was put in by everyone and best wishes of succes for the years to come!
More information about Kalle: click here.
Editor's note: information to be officially confirmed by FIA
---