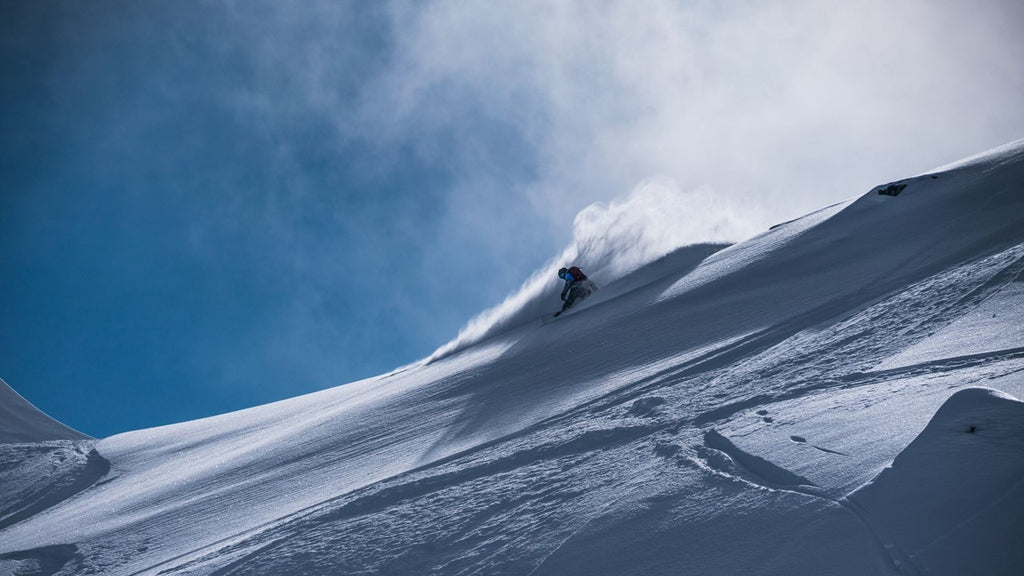 ANONIMO, main sponsor of the 14th edition of the Nendaz Freeride
Just 30 days before the 14th edition of the Nendaz Freeride, which takes place from 13th to 25th March 2020, ANONIMO renews its support for this unmissable event in the world freeride calendar.

The Nendaz Freeride is one of the biggest dates in the world freeride calendar. The event involves several competitions, including the final challenge: the Nendaz Freeride 4* FWQ (Freeride World Qualifier), which takes place on Saturday 21st March on the legendary face of Mont Gond, considered one of the most difficult faces in the FWQ. The 50 top athletes in the FWQ ranking, as well as the four winners of the Nendaz Freeride 2* FWQ, qualify for this unique event.

It was the passion and freedom in which this discipline is steeped, as well as the single-mindedness and authenticity of those who take part, that drove ANONIMO to become a partner of the Nendaz Freeride in 2019. Beyond the technical skill and the precision and beauty of the moves executed, this event is first and foremost an opportunity for freeride athletes to indulge and share their passion. Make no mistake, this is a competitive event, and there's a desire to excel and to win, but in this tight community there's also a love and respect for the sport, nature and others that is truly beautiful to behold. The competition fosters genuine camaraderie between the athletes, who get together to celebrate, socialise and share their passion once they've completed their run. This freedom to think, do and be is visibly present in Tibor Sesti, a friend of the ANONIMO brand, participant in the Nendaz Freeride 2* FWQ and member of the jury for the Nendaz Freeride Junior and the 1* FWQ.

Be there on 13th March to witness the most spectacular runs in this unique event.
---