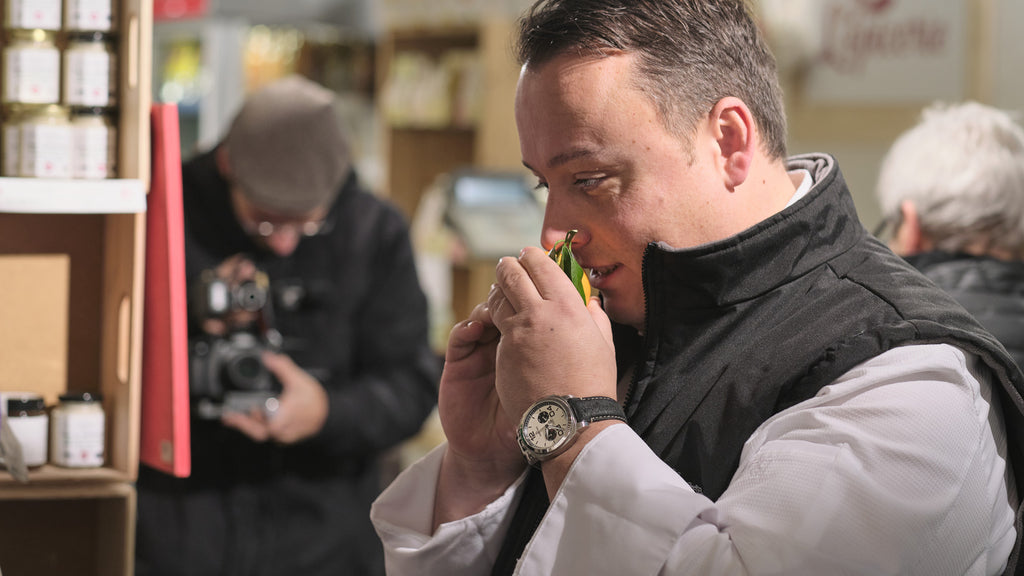 Friends of Anonimo
At ANONIMO, we like to do things a little differently. However, a common theme runs through everything we do: a desire to share our passion. Because an emotion shared is an emotion amplified. Because it's only among friends that we can truly be free and authentic.
This is the philosophy behind our Friends of the Brand concept, which characterises our community.

The ANONIMO community is first and foremost a group of people comfortable in themselves. Passionate people with their own unique approach, which they love to share with others. It always comes back to sharing. And, over our 20-year history, we've learned that it's often around a table that it all begins.

In fact, is there any place better than a table to devote yourself to this essential activity? It's the perfect setting for enjoying life to the full, surrounded by those you love. So it's only natural that we should be drawn to the culinary arts. Cuisine, wine... an art of living that brings people together.

ANONIMO has met chefs, sommeliers, winemakers, bartenders and confectioners, all of whom have become "Friends of the Brand". Among them is Lionel Rodriguez, Michelin-starred chef at the Les Trois Couronnes restaurant in Vevey, whose easy Toulousain charm instantly captivated us. And others will be revealed very soon.

For ANONIMO, the purpose of friendship is to spend time together, to laugh and to share a meal or a good bottle of wine. Yet, more than that, it's about growing together, sharing and confiding our culinary, winemaking and watchmaking desires and discoveries.

We are also keen to develop relationships through our other activities, including sponsorship. 2020 looks set to be a year full of surprises, with events to be hosted at hotels, restaurants, race tracks, and vineyards.

What is certain, however, is that ANONIMO watches will be there to witness each and every one of these joyful occasions dedicated to sharing and celebration.
#ShareYourPassion
---