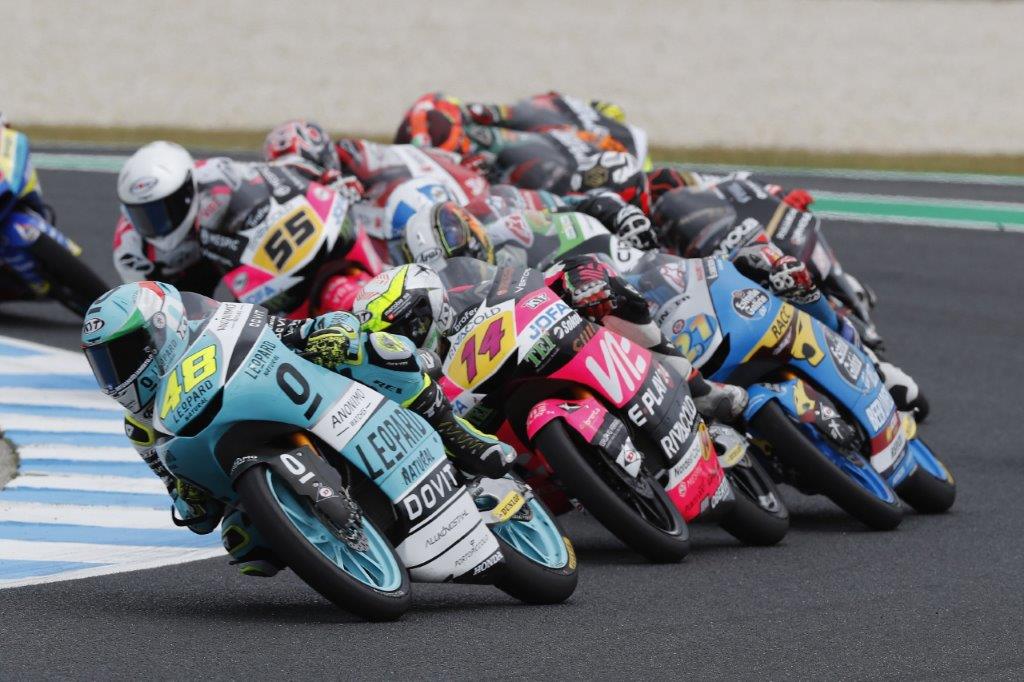 Le0pard: Success Driven by Passion
Le0pard Racing is a major player in the world of Moto3 and the World Touring Car Cup. Launched in 2015, the team quickly made their mark on the Moto3 championship, winning two titles in 2016 and 2017. ANONIMO has been partnering with Le0pard Racing and sharing in its values of determination, team spirit and courage since 2015. This long-term relationship represents exactly what we wish to embody: support for young talent and the hard work and passion that drives every member of our big family. The results from the first season of MotoGP achieved by Fabio Quartararo and Joan Mir – the two motorsport prodigies riding for Le0pard Racing in the Moto3 – are the best proof of the strength of this passion.

2019 has been a particularly successful year, which saw Le0pard Racing win four Moto3 titles: firstly, the stable took home the Moto3 Team title; secondly, Lorenzo Dalla Porta won the Moto3 World Champion title; thirdly, the Best Hospitality Team title was awarded to the whole shadow team who make all its races possible; finally, Marcos Ramirez also won a title for his third-place ranking. ANONIMO is very proud to have participated in this new season full of passion. Le0pard Racing is now the most successful team in Moto3, winning the most races and seeing every one of its riders reach the podium. Now that's what we call team work! ANONIMO shares this passion, this desire to excel, and this human adventure with its entire community through its many events and activities on the circuits we compete on throughout the year.

We are also delighted to celebrate this passion with our NAUTILO Le0pard Racing timepiece, created as a limited edition of 97 pieces, which proudly sports the instantly recognisable turquoise blue colour of the team's livery. The sporty character of this 45 mm steel diver's watch with its black sunray dial is accentuated by turquoise blue touches on the unidirectional bezel and in the stitching on the anthracite grey strap, which is made from fire-retardant fabric of the kind featured on the riders' racing gear. A timepiece with a bold character, just like the Le0pard Racing team.

ANONIMO is excited to see what further successes lie ahead in this winning collaboration.


---