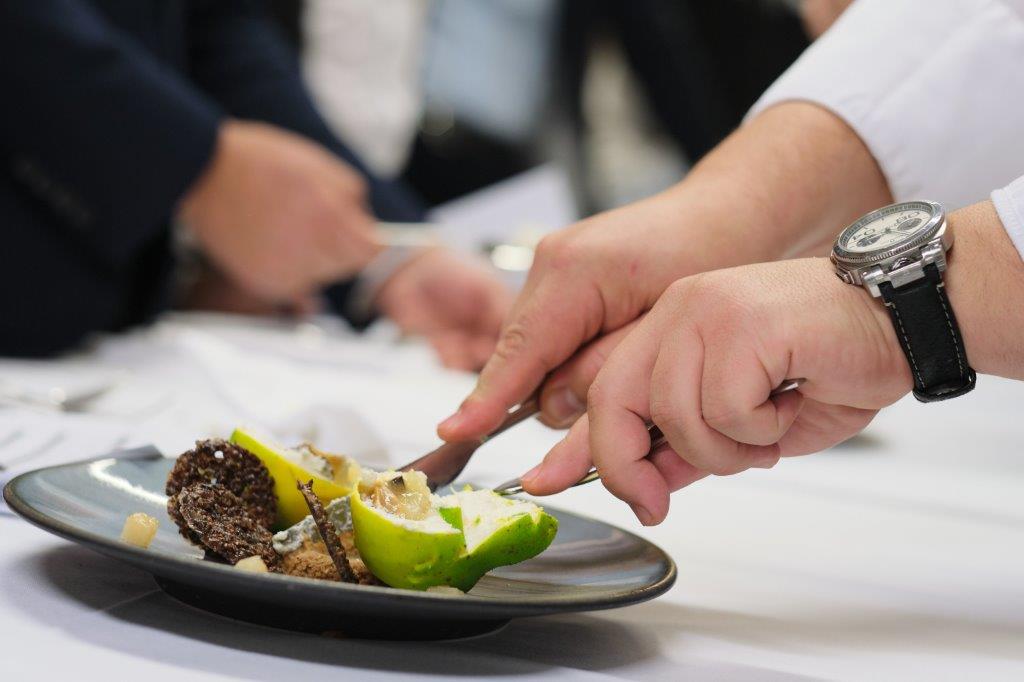 Portrait: Lionel Rodriguez – Taking time to open up
At Anonimo, we like to think we have friends rather than "ambassadors". Our meetings above all start by talking about the person, the values we share and the passion that drives us, whatever that may be.

When we met with Lionel Rodriguez, chef at the one-Michelin-starred restaurant at The Trois Couronnes Hotel in Vevey, there was an instant spark. He is someone with a lust for life, a jovial nature and an enormous passion for cooking and the pleasure it brings when people open up around the table. That was enough for us to form a collaboration.

Should you find yourself dining in the restaurant of the legendary Trois Couronnes Hotel in Vevey, ask him, "You're a Michelin-starred chef but you also have a keen passion for watchmaking?", he will answer: "In the kitchen, time is key. It is an indispensable tool. There are the long seasons and their associated products; precise cooking times that produce aromas; but mainly short preparation times that require all the ingredients in a dish to be ready at the same time in order to be "sent" to the table. And finally, there is the time guests share together. This is undoubtedly why I have always loved watches. I've worn a watch in the kitchen for more than 15 years!"

And why Anonimo? Smiling, the young chef replies in a melodious Toulouse accent, "We share the same values: The quest for precision, the importance of opening up - plus the passion it creates - and generosity. At the end of the day, it's simply the pleasure this brings us that brought us together. "

We couldn't have said it better. Sharing our passion and seeing the pleasure it brings is what drives us on a daily basis. As Lionel Rodriguez confirms, "Creating joy through food is simply fantastic!"
---